My Stepdad's Debt ~ Madison Barry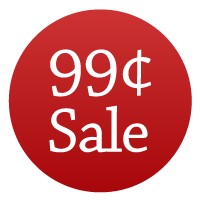 It's one thing for your stepfather to kick you out when you turn 18; it's another for him to give you to a cartel boss as payment on a debt. To pay him off, Tabitha must work as a prostitute for Luis Baca, serving the desires of his wealthy customers.
Tabitha suspects that Baca has feelings for her, and she thinks she might be able to earn his trust so she can escape, but after being subjected to his harsh punishments, she fears what he will do if she's caught.
What she doesn't expect is to develop feelings for him, too. What will happen when she sees an opportunity to run? What if Baca's murderous arch-rival finds her while she's away from Baca's heavily-guarded estate?
Will Baca admit his love for Tabitha? Will Tabitha break through the shell of this once-tender man hardened by tragedy and circumstance?
ALWAYS CHECK THE PRICE BEFORE YOU PURCHASE
NEVER MISS A DEAL – JUST ADD SPICE!