Braver Newer World ~ Gary Martin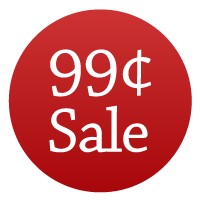 Fredrik helplessly watches the love of his life being brainwashed to mate with someone else.
The Community was supposed to be perfect, an advanced society where every material need is met. When Fredrik and Laura go there, they are amazed and excited.
But then, Laura begins to change. Every night she is programmed, little by little, to love Fredrik less and less, and to fall in love with a seductress named Mary Elizabeth.
At the same time, Fredrik is being slowly reprogrammed to fall out of love with Laura, and to fall in love with a sensual older woman named Madeline. Every night, during SleepTalk, Fredrik and Laura lose a little more of their love for each other, as sinister mind control techniques are used to make them irresistibly attracted to partners chosen by the Community, not themselves.
Fredrik fights to win Laura back. But is it too late?
ALWAYS CHECK THE PRICE BEFORE YOU PURCHASE
NEVER MISS A DEAL – JUST ADD SPICE!