Gulp ~ Kitty Laporte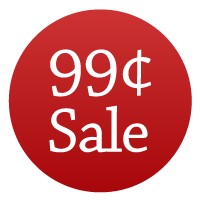 Izzy Woodburn was looking for excitement, but not quite like this! Welcome to the first story in Kitty Laporte's sizzlingly sexy 'Peach Farm' series – A dark and deviant tale of desire, shocking acts, and girls wearing cowbells as Izzy's obsessions lead her to the sinful playground that is Peach Farm.
Expect the following from the master erotic storyteller Kitty Laporte in 'Gulp': Wild Hucow Experience; Too Big To Fit; Risky Finishes Inside; Rough Men; Hot Female Action; Sexy Group Action; Exposed Harem; Extreme Milking Farm.
ALWAYS CHECK THE PRICE BEFORE YOU PURCHASE
NEVER MISS A DEAL – JUST ADD SPICE!