Demons & Vampires  ~ Kayden McLeod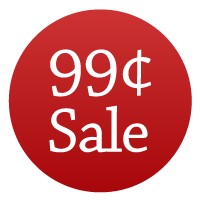 Two Books for the price of one.

Masquerade
Abigail claimed the land of North Vancouver as her own, sharing it only with a clan of vampires, the Jericho Coven, who accepted the werewolf into their territory without qualm. Within their numbers is one, Cyrus Jericho; a suave, brooding vampire who isn't quite as he appeared.
Demon Queen
Would you rather kneel in heaven or reign in hell!
Liwet Lunais Allengahny walks the earth with a single minded focus. Half angel, part demon, shunned by the world around her, she learned to grow a thick second skin few can pierce. Once, she allowed her heart to guide her, and the experience near destroyed her. Oriax is a man of few words, but many actions. He stalks Liwet, not because he wants to. The demon pulling his strings has demanded he destroy her life, in the worst way imaginable. By taking her heart.
.
ALWAYS CHECK THE PRICE BEFORE YOU PURCHASE
NEVER MISS A DEAL – JUST ADD SPICE!