Sleepers ~ Juniper Hart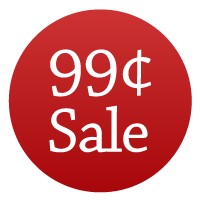 I can't remember anything since the accident, but a stranger with dark eyes haunts my dreams. Can he reach me in time?
I was recruited for a top-secret mission, and I was at the top of my game.
Dex Rousseau, my instructor and handler, liked me the most out of all the recruits.
He had captivating ways of making that very clear.
My only regret was leaving him behind, but we had known our affair was going to end the day my placement began.
That all changed when my memories were erased.
Had I known how quickly things were going to spiral out of control, I would have never left Dex's side.
Too late for regrets now.
Especially with a hybrid baby on the way.
Books in this Collection
Wolf's Howl
Dragon's Roar
Bear's Growl
Vampire's Bite
Shifters Confidential Epilogue
ALWAYS CHECK THE PRICE BEFORE YOU PURCHASE
NEVER MISS A DEAL – JUST ADD SPICE!