Cowboy Bear's Dirty Secret ~ Maia Starr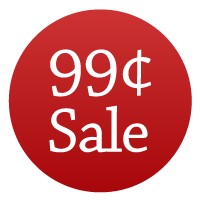 What happens when a relentless cowboy bear shifter lays his eyes on an innocent new waitress at the local ranch town diner?
That's right. He starts thinking of ways to claim her.
Cowboy shifter Caden is obsessed with Kate.
It's hard not to be.
She's intriguing and is looking for something more exciting than her previous life.
Caden is exciting, alright.
But he's also a billionaire and a ton of trouble.
He's been looking to find a mate ever since his brothers found theirs.
So when Kate came along…
Caden had to have her.
He had to kidnap her.
Pretending to be Kate's protector instead of her kidnapper.
And then getting her pregnant.
Kate might be naïve but it's only a matter of time until she finds out Caden's dirty secret.
And when she does…
ALWAYS CHECK THE PRICE BEFORE YOU PURCHASE
NEVER MISS A DEAL – JUST ADD SPICE!