Be My Forever: The Complete Series Box Set ~ Lauren Wood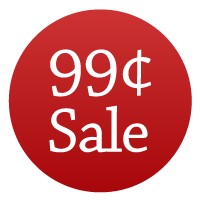 Be My Forever Series is here, all in one complete set!
Be My First
"My New Employee makes it hard…very hard to ignore.
Claire makes me want to throw all the rules away."
Be My Bride
"I had a decision to make, that would change everything.
Could I say 'I' do for business?
I had one rule in life, don't fall in love. Now I have fallen for my wife."
Be My Princess
"I needed an assistant like that; hot tempting and willing to please.
Her innocence was intoxicating and I had to have more.
I was going to be her first and her last."
Be My Daddy
"I wanted to give her the full service treatment.
I met her at a wild time, in a wild place.
One night with Meri changed everything"
ALWAYS CHECK THE PRICE BEFORE YOU PURCHASE
NEVER MISS A DEAL – JUST ADD SPICE!