The First Lady ~ Victoria Rush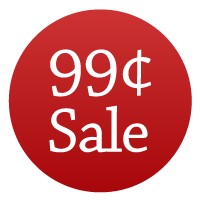 When Jade bumps into an incognito First Lady during a political convention in town, the two strike up a conversation in her local coffee shop. After the First Lady hears about Jade's attempt to provide support for her husband's political campaign, she invites her to Washington to attend a gala event at the White House.
When the two women meet again at the gala, sparks begin to fly between them while they struggle to control their growing feelings for one another. During a break in the event, they excuse themselves from the proceedings and meet in the White House powder room, where they enjoy a brief but intense tryst.
The following day, the First Lady calls Jade at her hotel where they clandestinely meet up once again to have a sexy romp in her hotel room.
ALWAYS CHECK THE PRICE BEFORE YOU PURCHASE
NEVER MISS A DEAL – JUST ADD SPICE!