Luscious & Leaking: 24 Book Hucow Bundle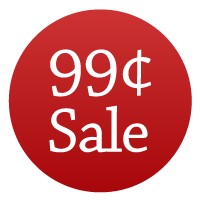 They're full, they're luscious – and they're leaking…
24 stories from Jackie Leigh and Sondra Wilde that are sure to quench your thirst for succulent reading. This full and bursting collection of stories is being aggressively priced for a limited time! Grab it, squeeze it, don't let it get away!
24 hot stories that are sure to raise the temperature of your kindle! There is a little bit of everything:
– There are MILFs caught in compromising situations!
– Fertile females participating in unusual medical studies!
– Overflowing brats that take things a little too far!
– Magical cases of hucow transformation!
They all have two things in common – they're gorgeous and they're overflowing!
ALWAYS CHECK THE PRICE BEFORE YOU PURCHASE
NEVER MISS A DEAL – JUST ADD SPICE!