Overboard ~ Mia Moore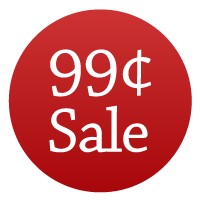 When Abby married Glen, he was a hot. Lately, the sizzle in their romance has fizzled. They're headed for the rocks if something doesn't give, soon.
As a last ditch effort, Glen books a romantic vacation cruise online—just the two of them, no kids. It's a 'Lifestyle Couples' Cruise'! How perfect is that?
Out on the ocean, Mr. and Mrs. Middle America learn this 'Couple's Cruise' is more than just dancing under the stars.
A Lot more.
Oh my God! It's a Swingers' Cruise!
Abby's ready to kill Glen. This was supposed to be their second chance at romance, not some kind of porn movie at sea! If he thinks for one second…!
In this hedonistic backdrop, they have to decide just what lines they're willing to cross.
A sexy, quirky, novel about everyday people thrown into the deep end.
ALWAYS CHECK THE PRICE BEFORE YOU PURCHASE
NEVER MISS A DEAL – JUST ADD SPICE!