Knocked Up by the Mafia ~ Ava Gray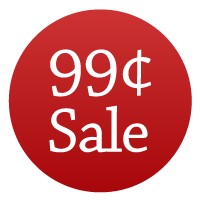 He's the handsome, dominant stranger I picked to take my V-card… And then everything went to hell.
Here's the thing about being a mafia princess: I don't make my own decisions. My powerful father has picked a man for me to marry, but I can't give myself to someone fully without experiencing something first…
That something happens to become Lee, a gorgeous, darkly twisted man I meet in a bar, and give my cherry too.
When I disappear the next day, I don't think of the consequences. But soon enough, my belly starts showing, and I quickly realize one reckless night left me pregnant with the enemy.
Because my mysterious, hot hookup's name isn't Lee at all…
His name is Liam O'Shea, and he's a mafia billionaire my father wants dead.
ALWAYS CHECK THE PRICE BEFORE YOU PURCHASE
NEVER MISS A DEAL – JUST ADD SPICE!