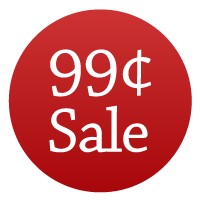 Gerry Cadet is a trailblazer. Breaking new ground and exposing the evils of indie publishing. Setting the bar as to what professional publishing should be. Forget sales, screw reviews, accolades be damned. Gerry knows that all that matters is whether or not you give away 90% of your royalties to a publisher.

Having finally reached his goal, his wife takes on the task of showing those pathetic Indies what a traditionally published author gets whenever he wants.
ALWAYS CHECK THE PRICE BEFORE YOU PURCHASE
NEVER MISS A DEAL – JUST ADD SPICE!