Taken By the Romans ~ Marcus Darkley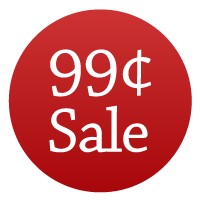 Claudia was pretty, intelligent and confident. The twenty eight year old Financial Director of Futuretech was on the warpath. There was a black hole in the company's account and she was sure she knew where. Despite the late hour, she marched down to R&D to confront the geek; Dr Matt Palfrey. The geek was waiting for her, however. He desperately needed a human guinea pig for his latest experiment and the precocious Claudia gave him the opportunity he was looking for when she ignored the no entry signs on his lab and marched straight into his time machine, like a rat into a trap. Claudia was about to have her expectations re-aligned.
.
ALWAYS CHECK THE PRICE BEFORE YOU PURCHASE
NEVER MISS A DEAL – JUST ADD SPICE!