The Omega's Secret Baby ~ Ann-Katrin Byrde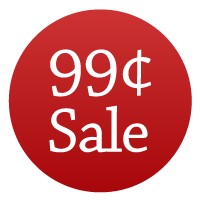 Eight years ago, a positive pregnancy test forced Eli to quit college, abandoning his ambitions of becoming a vet. Now he's a single father, working at a shelter and trying hard to ignore all the small town gossip centered around his son's parentage. Contrary to popular belief, he knows who the other father is. That irresistible alpha from his youth–who went on to marry someone else.
Matt's upper class parents are furious when he comes home to tell them about his divorce, but after years of trying to make his arranged marriage work, Matt knows things have to change. And they do, dramatically, when he runs into the omega he'd fallen for when he was young. The moment Matt lays eyes on him again, he wants him back. His parents' approval be damned.
But who's that child by Eli's side? And why does he look so much like Matt?
.
ALWAYS CHECK THE PRICE BEFORE YOU PURCHASE
NEVER MISS A DEAL – JUST ADD SPICE!