Hedonism Jitters ~ Mia Moore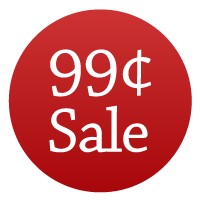 Sometimes, you're better off not making open ended promises…
Lori learns this the hard way when she promises her husband Keith that they would go anywhere in the world he wants. She does not expect… Not. At. All. Hedonism II in the Caribbean!
A Swinger's resort? A resort with naked people running around? This might be Keith's swinger fantasy or something, but for crying out loud, doesn't he have any idea what this does to her? Is she going to have to get down and dirty… become some sort of slut in threesomes or moresomes?!
On a good day, Lori's 'curvy'. On a bad day, well… she uses other terms; BBW being the kindest.
Neither of them will ever be the same again.
ALWAYS CHECK THE PRICE BEFORE YOU PURCHASE
NEVER MISS A DEAL – JUST ADD SPICE!