A Birthday Itch ~ Mia Moore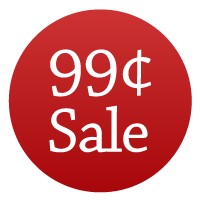 When He Got Gassed He Let It All Hang Out!
Jeff's about to turn 30. His lovely wife Grace is at loose ends. What do you get for the guy who says he doesn't want anything? He keeps silent on the matter until a trip to the dentist. The laughing gas acts like a truth serum, and Grace is appalled at what comes out of his mouth!
He wants a threesome, a menage a trois with her and her best girlfriend Lily!
What's the matter with him? Who cares if it's 'every guy's fantasy'! Every girl wants to get it on with Johnny Depp, but you don't see Grace haunting Hollywood do you? Her best friend? He's out of his mind! No freaking way, buster!
No way until Lily tells Grace a secret she's fantasized about…
.
ALWAYS CHECK THE PRICE BEFORE YOU PURCHASE
NEVER MISS A DEAL – JUST ADD SPICE!