Hotwife Habitat ~ Kiley Kain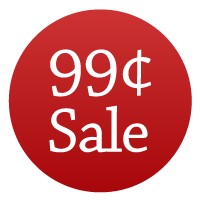 Sarah may have a wild past, but she's devoted to her loving husband. She may fantasize a bit, but what woman doesn't? This weekend, a little flirting with the campground manager just might lead to a whole new lifestyle.
Jason loves Sarah dearly and can't imagine life without her. They head out for an intimate weekend camping trip. The night they arrive, he catches a man checking out his wife's hot body. Jason expects it to anger him. Instead, it lights a fire inside both of them.
A hike to a remote swimming hole brings them face to face with three hot college guys on the trail. Jason knows it's meant to be and invites them along.
The guys help themselves to every part of Sarah's body. The next day, when the smoke clears? Oh no, there are no regrets. Just a repeat performance that's hotter than the first.
ALWAYS CHECK THE PRICE BEFORE YOU PURCHASE
NEVER MISS A DEAL – JUST ADD SPICE!