Avalon ~ Skye Darrel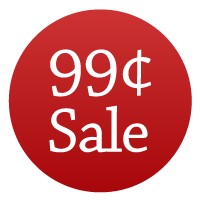 I had a vision and made it true.
I built a company that changed the world.
Not for money or fame, but to keep a promise.
Then I had nothing left to live for.
Until the day she came to Avalon.
I'll win her over one way or another.
Nothing gets between me and mine.

Cheryl has just moved to Avalon Apartments, ready to start fresh. When a drop dead gorgeous stranger offers to help her move in, she accepts. Only to find out the stranger is her landlord. And he wants her all for himself.

Sawyer lives alone in the building he owns. He's been grieving for years and keeps his secrets close. But one look at his new neighbor is all it takes to rekindle the fire in him. Alphas never die, and Sawyer has found the obsession that will change both their lives.
ALWAYS CHECK THE PRICE BEFORE YOU PURCHASE
NEVER MISS A DEAL – JUST ADD SPICE!