Hedonism Box Set ~ Mia Moore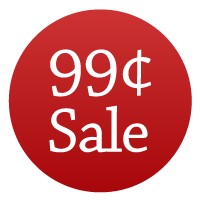 Keith's crazy about Lori, he loves his big girl. He thinks she's hot, she's grateful he's deluded. During a crises Lori makes a promise she wishes she could take back. He's been dreaming of a week of guilt free pleasure at Hedonism II!
A Swingers Resort! Oh no! A 'clothing optional' resort? Aaaa! She hasn't worn a bathing suit in years! He wants her to parade around in her birthday suit?
In a single week, Lori discovers her Inner Hottie. Keith discovers Fantasy and Reality are two different things.
****
Jess is Lori's best friend, and if an 'old married broad' can have a great time, what's in store for a single gal like her? Jess has wanton part down pat; what would Wicked be like? Without pain, fear or guilt? Or is that just a fantasy?
.
ALWAYS CHECK THE PRICE BEFORE YOU PURCHASE
NEVER MISS A DEAL – JUST ADD SPICE!