Experiences Both Painful and Rewarding ~ Alexis Brenneman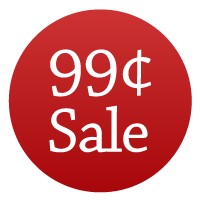 A shamelessly intimate double feature!
Threshold Of Pain
I met a girl recently, Vicky. Now, the thing about Vicky is: she is full of secrets. She seemed quiet and uncomplicated at first sight, but the more time I spent with her, the more secrets came to light.
Vicky loves to be hurt. Vicky is a cam model. Vicky loves to show off her body. Vicky has a boorish ex-boyfriend who has invited the two of us to a fetish party. Vicky doesn't mind experimenting with women… Does Vicky have any limits at all?
Punishments For My Favourite Virgin
Although smart and attractive, Melanie was still a virgin when I met her at uni. Nothing about her seemed simple and straight forward, and whenever we would see each other, she would order me to punish her. The more our relationship progressed, the more insight I would gain into Melanie's wild side…
ALWAYS CHECK THE PRICE BEFORE YOU PURCHASE
NEVER MISS A DEAL – JUST ADD SPICE!