White Out ~ Vivian Ward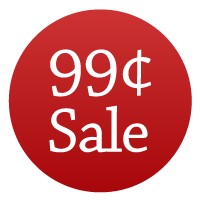 I've always been the underdog who's worked her ass off while taking care of everyone and everything around me. My sister, Karen, is the exact opposite and now that our mother's estate is up for grabs, I'm worried about what she'll do.
He's the most handsome, charismatic man I've ever laid eyes on––who also happens to be an attorney. There's an instant, sizzling chemistry between us that neither of us can deny.
But nothing can ever be easy, right? As my roommate fills me in on what my sister is doing while I'm away, all I want to do is book the next flight home but there's a whiteout and nobody is going anywhere. Greg has the perfect solution for my problems and he plans on fixing them. There's just one problem: lawyers can't represent someone they've just slept with, can they?
ALWAYS CHECK THE PRICE BEFORE YOU PURCHASE
NEVER MISS A DEAL – JUST ADD SPICE!