All About the D ~ Leslie McAdam and Lex Martin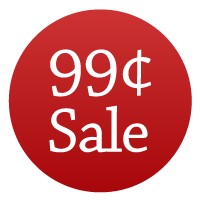 You know how people say you can never believe what you read on the interwebs? That a hot guy online is probably a creeper with a beer gut and a shoe fetish, not the sexy beast he pretends to be? So I had no clue that the anonymous blogger who contacted my law firm about his naughty website would be droolworthy in real life. Not that I'm interested in him in that way.
Attorneys can't go around sleeping with their clients. I've always followed the rules. Too bad he makes me want to break each and every one of them.
ALWAYS CHECK THE PRICE BEFORE YOU PURCHASE
NEVER MISS A DEAL – JUST ADD SPICE!