Erotic Humor Volume Three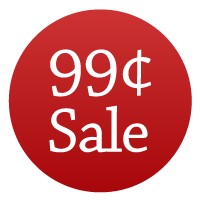 Eight sexy hot, funny stories by 3 authors that will make you smile as you squirm.
Over 100000+ words
Stories:
Slumber Party by Little Dickins
Tammy's mother and Johnny's father, leave her home with Johnny while they attend a class reunion. What could go wrong!
Swap by V.A. Gyna
After Lisa runs into her best friend's husband, whom she had a crush on since she was thirteen, she hatches a plan to seduce him.
100 Women Vol Three by Lexington Manheim
Our imaginative hero has his hands full—full of p*ssy, that is. Boss's Super Hot Wife by Dee Dawning
Johnny Fullmer is taken aback when his boss asks him to help, his wife, Márin, with her woman's club event.
Cunnylicking 101 – Diana by V.A.Gyna
Two Minute Orgasm by La Marchesa
Duped! Pt 2 of 2 by Dee Dawning
Eek! I'm a Woman Pt 1 by Dee Dawning.
.
ALWAYS CHECK THE PRICE BEFORE YOU PURCHASE
NEVER MISS A DEAL – JUST ADD SPICE!