Step Stories (Books 4-6) ~ Bella Beaumont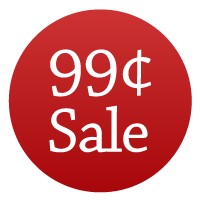 Madison Gold has been having a sizzling, illicit fling with her stepbrother Dominic while her mom is out of town. But when Julia returns home, everything changes.
Julia has found out about them. And she won't have that lewdness happening under her roof . . . not if she isn't getting any.
Julia concocts a scheme to get Dom away from Maddi and lure him to herself. She knows it's wrong, but once she finds out how right it feels, she doesn't care.
She has the body and experience to take what she wants—especially if it's huge, hard, and juicy . . .
(Contains books four, five, and six in the hot, over-the-top "Step Stories" series: Naughty Stepmother Plays Her Hand, Naughty Stepmother Can't Get Enough, and Naughty Stepmother from Both Ends. Warning: Contains cheating, explicit scenes, and strong language.)
ALWAYS CHECK THE PRICE BEFORE YOU PURCHASE
NEVER MISS A DEAL – JUST ADD SPICE!