My Friend Got Me: Liam ~ Just Bae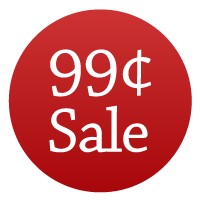 I'd felt a need for the first time in my life when I called Liam Myers to give my condolences.
Liam was a cute rich guy I knew from college but now he's a millionaire. Being rich doesn't go to his head, but for the many ladies he's been with, it does. In school, they all bragged about being in bed with Mr. Myers. I heard the stories but I was just a friend who he called when he needed help getting rid of them. Yet, I was keenly aware of the evident.
And Liam watched me… across the table, his eyes devoured me like every morsel he bit on his plate.
It's the holidays, his family wants him to play Santa and he called me over for help. Like a friend that I am, I did just that.
Now, he has me at his disposal and I mean literally.
ALWAYS CHECK THE PRICE BEFORE YOU PURCHASE
NEVER MISS A DEAL – JUST ADD SPICE!