Creamed the Virgin ~ B Prince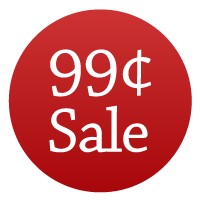 Sade, a broke and untouched 19-year-old Georgetown student is mortified her friend mentions the Girlfriend Experience.
The secret world, filled with older men seeking companionship and sex.
She is unsure if that is what she wants until she meets her music Idol, Rain
SADE
I can't help myself; imagining Rain's manly abs and firm member within my walls.
But I am untouched and raised by conservative parents. Yet!
I dream each and every night about submitting to his desires.
Yes I want him but then he has a penchant for stunning females.
He kissed my girl NIcki, and constantly flirts with Danielle, the girl with the huge breasts and buxom figure.
But is it all that it seems?
Rain is a billionaire, and get this he offered to give me the full girlfriend experience,
But it comes with a price!
ALWAYS CHECK THE PRICE BEFORE YOU PURCHASE
NEVER MISS A DEAL – JUST ADD SPICE!