Rampant ~ Saskia Walker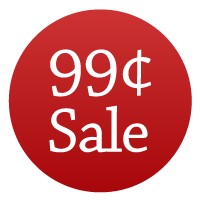 Zoe Daniels doesn't believe in the occult, and then she discovers the local coven plan to use her as the host for the reincarnation of a long dead witch, a woman legendary for her sexual prowess. They have got to be kidding, right? Maybe not, because when her sexy neighbor, Grayson Murdoch, tells her he wants to act as her guardian in the face of forbidden ancient witchcraft, he doesn't appear to be kidding either. To top it all, Zoe finds herself in a constant state of rampant physical desire, desire that leads her astray, taking her to sexual extremes she's never known before. For someone who doesn't believe in the paranormal, Zoe's life is about to be turned upside down.
ALWAYS CHECK THE PRICE BEFORE YOU PURCHASE
NEVER MISS A DEAL – JUST ADD SPICE!