Synced Hearts ~ Elly Aurora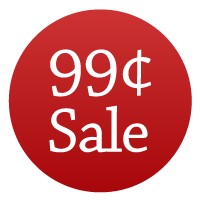 Golem. Giant, magic-made, and savage.
My heart beats faster as I'm drawn out into the woods.
I exist only to find and fulfill my purpose.
And my purpose is to fill her.
I have no past. I'm a seven-foot golem, a mad experiment gone wrong, and when I wake on a metal gurney, the one thing that gets me to my feet is the pull calling me outside. Something out in the distance needs me, and through my stubborn, slow heart, I collect myself and seek it out.
But as I get closer, the pull becomes something far stronger.
Desire.
Blood-deep and bonded, my pulse races until I see the tiny brunette on the mountain path, where it settles to a strong pulse thumping against my leg, letting me know…
Our hearts are synced.
ALWAYS CHECK THE PRICE BEFORE YOU PURCHASE
NEVER MISS A DEAL – JUST ADD SPICE!