AbducTED ~ Cassie Swain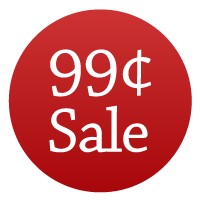 What's so special about Ted? Nobody knows…and certainly not Ted!

This certainly isn't what Ted pictured as far as alien abductions! Well, he's not really in a position to complain, because his new home is a space ship crewed by over six thousand gorgeous females with bodies drawn from his own memories and desires…
Ted isn't going anywhere anytime soon.
With his trusted allies, the gorgeous blonde Gwen and the Earth-obsessed hottie, Hayden, Ted tries to unravel the breeding program he's been embroiled in, fight the mysterious and totally desirable Council, and maybe even find a decent shower!
Join Ted's full fantasy as Ted learns that alien probes go both ways in this deliciously funny sci-fi harem adventure!
ALWAYS CHECK THE PRICE BEFORE YOU PURCHASE
NEVER MISS A DEAL – JUST ADD SPICE!