Magic Man ~ Belle Scarlett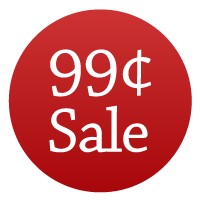 All of Belle Scarlett's finest magical romances in one, huge volume…
The Woodsman
What if the Big Bad Wolf was the good guy?
How The Alien Stole Christmas
In deep space, a mysterious cyber lover wants to steal Capt. Christmas Trent for his own.
Valentime
A secret Valentine brings a woman back in time to its author in 1865 Civil War America.
How to Blackmail a Vampire
A billionaire vampire on the hunt for his blood mate falls for a pretty human blackmailer who knows all his secrets, but she's not into vampires. Yet.
The Bermuda Love Triangle
Castaway on a deserted island, Trista lost her memory and must choose between handsome twins with a deep secret.
One Night With the Alpha King
Barbarian Alpha King Shade must use the one night given him by law to change stubborn Senator Anya Fortune's mind when she refuses his royal marriage proposal.
ALWAYS CHECK THE PRICE BEFORE YOU PURCHASE
NEVER MISS A DEAL – JUST ADD SPICE!