Confessions ~ BJ Cuffs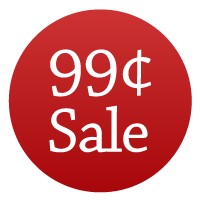 A man stands strong in public, but underneath, they are weak little boys waiting for instant gratification.
I know How to separate business from pleasure but why do I have to choose?
During the day I clean.
By night I become the seductress of pain and pleasure.
What I don't do is completely separate them.
Why Would I?
Every day life is just too juicy.
With my hidden hearing aid, I can find anyone, and this time, the halls of worship are drenched in pious pleasure.
Father Fabian plays it like a game, punishing others and himself for transgressions.
But I can see his need to release.
Will he fold beneath the darkened lights of my den of depravity?
Or will he cling to his collar and run back to the alter?
Or maybe…just maybe…
A little bit of both
ALWAYS CHECK THE PRICE BEFORE YOU PURCHASE
NEVER MISS A DEAL – JUST ADD SPICE!