The Rogue's Dilemma ~ Colbie Dunbar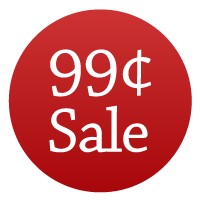 Ancient texts and primeval voices whispering through time provide the backdrop for this story of deception, lust, death, birth, dishonor, heartbreak and love.
Frederick, Duke of Longmead, an alpha and a childhood friend of King Edmund, is now His Majesty's chief advisor. With rumors swirling as to the king's competency, the duke battles courtiers, a conniving chancellor and his own inability to see what is in front of him.
Lord Nathaniel 'Nate' Elgin, Frederick's mate, spends his days at the palace looking after their daughter, Cassie. Nate goes searching for answers in the palace library, but his discovery puts his family in danger.
Loyal servants, an elderly monk, a pack of hounds, precocious children and one adorable spaniel named Jasper offer a tantalizing glimpse into a family that struggles for survival against a background of intrigue and gossip.
ALWAYS CHECK THE PRICE BEFORE YOU PURCHASE
NEVER MISS A DEAL – JUST ADD SPICE!