His Curvy Nurse ~ Sara Hazel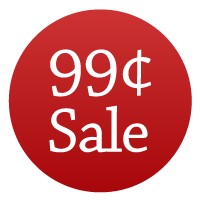 An over the top older man younger curvy woman Instalove Romance from Sara Hazel.
This is a standalone romance, so as with all my books you don't have to read the others in the series to enjoy this one!
My stories are always OTT, and there's always a Happy Ever After (HEA).
Anthony:
She's sweet and off-limits.
She's my best friend's/business partner's
sister,
but her curves keep my eyes focused on her.
Now she's my nurse,
and I'm her doctor.
And there's no way
I'm not going to make her mine.
She makes me want to have babies.
Lots of babies…
Hope:
I'm not supposed to feel this way.
My crush on Doctor Anthony Bailey
should have ended a long time ago.
But now I'm a nurse at his clinic,
and I can't avoid him.
He's my brother's best friend,
but for me he's a dangerous addiction,
ALWAYS CHECK THE PRICE BEFORE YOU PURCHASE
NEVER MISS A DEAL – JUST ADD SPICE!