See Me ~ CeCe Bennett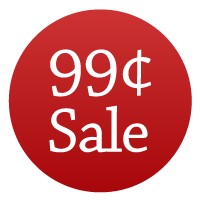 I had been content to watch him in my mirror for too long. Now I wouldn't be satisfied until I had all of him.
Oliver Calloway only looked at me when he had to – or when there was a girl on his lap. He had gone from a childhood friend to a stranger, and now I was his driver.
For the last five years, I had driven him to work, to his apartment, to meetings, and to clubs, all while keeping my desires to myself. My feelings were unrequited, I knew that from the beginning. I was gay and he was straight, so I was content to watch him from the front seat.
Until he tried to bring home a guy.
It was one thing to sneak glances at him when I knew it was hopeless, but if there was a chance…
I was going to make him see me, once and for all.
ALWAYS CHECK THE PRICE BEFORE YOU PURCHASE
NEVER MISS A DEAL – JUST ADD SPICE!