Swingers Vacation Box Set ~ Mia Moore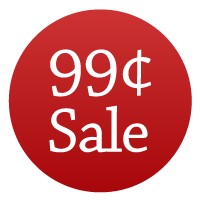 From teasing to lewd to total debauchery!
Kyle catches his wife flirting with a younger guy at a party and is stunned—not by Natalie coming on to a total stranger, but by how aroused it makes him! It was such a turn on watching his tipsy wife vamping and being so… so dirty!
He keeps visualizing a menage a trois with his hotwife and another alpha male.
On vacation in Mexico, they decide to push the limits. How far would Natalie go with a guy she picks up on the warm sands?When Kyle appears, watching and then participating, she's totally into it!
It takes two (or more!) to play this game of 'dare ya!' and Natalie's not the only one surprised by this release of fleshly delights! If Natalie can stretch…what about his secret desires?
Pleasure bursts forth in electrifying cascades bathes them all in lascivious delights!
ALWAYS CHECK THE PRICE BEFORE YOU PURCHASE
NEVER MISS A DEAL – JUST ADD SPICE!