Tammy & Johnny's X-Rated Reader ~ Little Dickins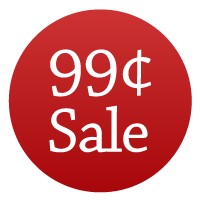 A five story anthology of Tammy & Johnny stories, plus a sixth bonus story 'Oh Johnny! Tammy's Hot Aunt.
Birthday Girl: Tammy's mother and Johnny's father, leave her and Johnny home alone while they attend her mother's class reunion.
Adult Videos: After a day of experimentation, Tammy discovers a cache of X rated films in her mother's nightstand and that's when the fireworks begin.
Slumber Party: After a day of sexual experimentation, Johnny's suggests, Tammy invite her friend, Becky over for a slumber party. As Johnny hoped, when Becky arrives, the fireworks continue.
Party Time: The morning after their fun sexy slumber party, Tammy, Johnny and Becky invite three sexy, new girls and three handsome, new boys to an improvised birthday party
Birthday Girl – Gets Banged: What starts out as a show me yours and I'll show you mine evolves into two rollicking sexfests. One for Tammy and one for Johnny.
ALWAYS CHECK THE PRICE BEFORE YOU PURCHASE
NEVER MISS A DEAL – JUST ADD SPICE!