Threesomed 4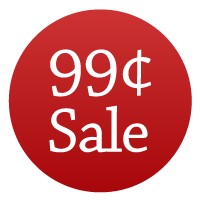 Excellent Value, Individually these stories would cost almost $23 plus tax
Seven sexy menage & multi-partner stories by Maidenhead Publishing: 100,000 words, over 500 pages, Six authors
Dee Dawning, Little Dickins, La Marchesa, Lexington Manheim, V.A. Gyna, Felicia Rose
STORIES
1.Party Time by Little Dickins
What starts out as a show me yours and I'll show you mine evolves into a rollicking sexfest
2.Mysta Ree by Dee Dawning
3.Show Off by Lexington Manheim
Rod's only trying to be a good boyfriend by indulging Violet's fantasy—letting her drive him around the city in her car.
4.Swap 2 by V.A. Gyna
Following Saturday's hot time aboard her Boss's yacht, Lisa's friend Jenna invited her to dinner at her home.
5.Naked Research by Dee Dawning
6.Mile High 2 by Felicia Rose
7.The Big Bamboo – Part 1 of 2 Sanky Panky by Dee Dawning
.
ALWAYS CHECK THE PRICE BEFORE YOU PURCHASE
NEVER MISS A DEAL – JUST ADD SPICE!