The Accidental Master ~ M.A. Innes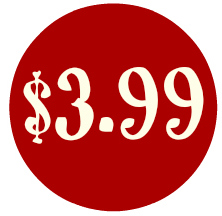 One accident has turned Jackson's life completely upside down.
When Jackson's sister inadvertently posts an ad for a puppy play book instead of his dog training business, his inbox explodes with the most interesting emails he's ever seen. In a sea of kink that he's never even considered, one sweet letter stands out. It's polite and earnest, and something about the two men's words touches him in a way he never expected…but Cooper and Sawyer aren't just looking for a lover…they're looking for a master.
If finding a master for one pup was hard, finding a master who wanted two was almost impossible.
Sparks and laughter fly as Cooper and Sawyer get to know the man who just might become their accidental master.
65k Words
Story Contains: M/m/m sexual content, BDSM elements, and puppy play
ALWAYS CHECK THE PRICE BEFORE YOU PURCHASE
NEVER MISS A DEAL – JUST ADD SPICE!