Season of Desire ~ Lisa Cullen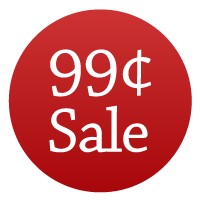 I turned him down… he bought the entire ballet company.
I still said no… he blew hundreds of thousands on a night out for everyone.
I gave into my lust… and he got me pregnant.
His name is Alexei Federov and he is a mafia kingpin.
When he sees me dancing in a ballet performance, he forces his way into my life.
I've never dreamed of a family or finding love. The chance was ripped away from me when my health suffered for my career. All I could ever dream of is dancing.
But when one sultry, passionate night of seduction leads to a baby in my belly, everything changes.
I struggle to make my choice, but deep down I already know…
The moment Alexei finds out I'm pregnant, he's going to rip my freedom away from me, and I'll never dance again.
ALWAYS CHECK THE PRICE BEFORE YOU PURCHASE
NEVER MISS A DEAL – JUST ADD SPICE!