Double Dare ~ Mia Moore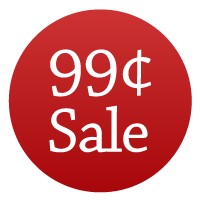 Katie's only wearing a towel when she meets Laurie. And Laurie's wearing nothing AT ALL.
Katie's is in New York City for the first time! She and Logan, her 'roommate with occasional benefits' have come to 'Fun City' for Comic-Con. They have a lot of fun doing geeky stuff; too bad their sex life is the pits. Katie would rather work out in the gym.
At the hotel's ladies' sauna Katie meets Laurie, who's in town with her husband for an exciting get away. A year earlier, they found out that there's a lot more to life than working and raising kids.
A. Lot. More.
Ahhh Katie…
If only…
—that sauna wasn't so…sultry…
—And you weren't so far from home…
Then…
—Then those deeply buried desires would have stayed buried!
If you've ever wondered 'What if…?' you'll love this best selling author's sensual tale!
ALWAYS CHECK THE PRICE BEFORE YOU PURCHASE
NEVER MISS A DEAL – JUST ADD SPICE!