Dirty Expectations ~ Bella Beaumont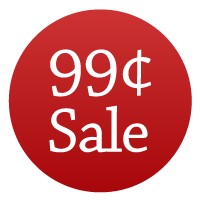 It's my first day on the job as billionaire Brandon Law's housemaid. My mom got me the job and all I know is it pays very well, especially if I wear this skimpy outfit while I do the work. It'll help pay my way through college, so whatever.
But never in my wildest dreams could I have imagined a tech billionaire anything like this one. Smoldering, beefy, and just oozing sex. He's like Henry Cavill when I'd been expecting Steve Jobs. And the little helper bee always at his side is also quite a surprise.
I've been chaste all my life, but I don't know how long I can hold onto my innocence—not with that brooding, piercing gaze drinking me up like a latte.
I think I'm expected to do more than just perform maid duties for Mr. Law . . .
And I think I'm okay with that.
ALWAYS CHECK THE PRICE BEFORE YOU PURCHASE
NEVER MISS A DEAL – JUST ADD SPICE!