The House ~ Cassie Alexander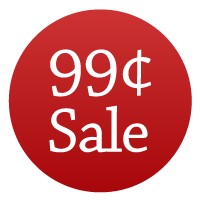 You are a modern woman, recently on the outside of a rough marriage, after a rougher divorce, and you've just gotten a mysterious package in the mail….
It contains a key to the House: a magical mansion where anything you might imagine could satisfy you lies behind locked doors. From a casino where you gamble for more than money, to the most indulgent bath you've ever taken, and an elaborate masked ball where all the dancers go home happy at the end of the night, everything is possible inside the House's doors.
The key is waiting for you — will you take it?
The House is an interactive romance novel – come find your fantasy, where you are in charge.
Contains every combination of MF/MM/FF/MFM/FFF, etc, imaginable, plus orgies, masked balls, pegging, intense BDSM, and knife play.
ALWAYS CHECK THE PRICE BEFORE YOU PURCHASE
NEVER MISS A DEAL – JUST ADD SPICE!