Steamy Swingers ~ Mia Moore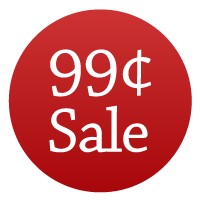 She became a dirty girl when her husband came clean…
In her tenth year as a married woman, Anna makes a shocking discovery. Her husband Mason has been cruising Swinger websites!
What's really going on here? Doesn't he find her attractive anymore? What's his problem?
When confronted, Mason admits everything. He's honest and truthful, but sometimes the truth's hard to take.
The next morning, Mason turns up the heat with a dare to Anna; one she could barely imagine. He wants her to dress provocatively and meet him at a stripper joint.
Whaaat? What's going on with him? What's Mason up to now?
Mason's up to plenty!
An explicit erotic bundle of novels about a couple discovering new vistas of their sex life.
ALWAYS CHECK THE PRICE BEFORE YOU PURCHASE
NEVER MISS A DEAL – JUST ADD SPICE!