Women's Fantasies Volume Seven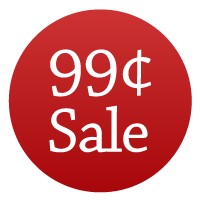 An Eight Story Anthology. Over 100,000
AUTHORS
La Marchesa
V.A. Gyna
Dee Dawning
Little Dickins
D.E. DAUM
STORIES
Extramarital by Dee Dawning
Lane Jacobs, Shelly's first love, re-enters her life
$ex in $in City by Dee Dawning
Opportunity presents itself in, of all places–Las Vegas.
Cowgirls by Dee Dawning
Top cowgirl, Sadie Jo Jamison, has the hots for two rodeo cowboys and they have the hots for her.
Swap 2 by V.A. Gyna
Following Saturday's hot time aboard her Boss's yacht, Lisa's friend Jenna invited her to dinner at her home.
Tattoos by Dee Dawning
Friday night at Mojo's, Mandy confides to her friend, Chelsea, that her movie-star-good-looks bf never came home.
Tammy's Super Hot Aunt by Little Dickins
The Tammy & Johnny series continues with Tammy's hot 33 yearold Aunt getting in the GB action
Roadside Romance by D.E. DAUM
Dude Ranch from Hell – Darla by La Marchesa
ALWAYS CHECK THE PRICE BEFORE YOU PURCHASE
NEVER MISS A DEAL – JUST ADD SPICE!