Rescued by The Fae Prince ~ Serena Meadows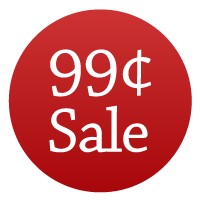 When evil finds its way into the sleepy little village of Loughmore, will Reese be able to identify it before it destroys them all or will it strip away everything that he holds dear, including a love he thought he'd never find?
After years away from home, Reese returns to Loughmore only too happy at the prospect of peace and quiet. But he soon discovers that the evil that plagued Ballentine has followed him home, in the form of a woman who claims to be human but can't possibly be. Determined to uncover the truth about Sarah, a truth that he soon discovers will change the world forever.
Sarah's excited to start her new job with her mentors at their castle deep in the mountains, but the experience soon turns sour when she finds herself the focus of a man she's not sure is sane. 
ALWAYS CHECK THE PRICE BEFORE YOU PURCHASE
NEVER MISS A DEAL – JUST ADD SPICE!