Mars Craves Men ~ Bronson Biggs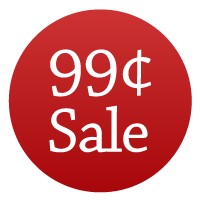 A gay time travel adventure that doesn't hold anything back.
It's 2899. After the destruction of Earth, the remnants of humanity struggle to survive on Mars. Pleasure is a forgotten luxury. But the alien overlord is returning. And he expects tribute. Specifically, a highly trained gay harem including the hottest men alive.
There's only one answer. Travel back into the past to recruit a famous authority to teach them all his sexy secrets.
It's 2019. Clark is an underemployed adult film journalist who dabbles in over-the-top satire. Trouble is, the men who use a time machine to scoop Clark into 2899 have never heard of satire. They think he's really going to teach them how to play.
ALWAYS CHECK THE PRICE BEFORE YOU PURCHASE
NEVER MISS A DEAL – JUST ADD SPICE!