Wild For Her ~ Adriana French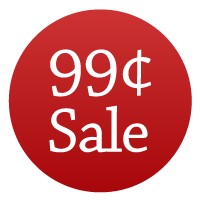 I had no idea who that cowboy was, I swear.
How was I supposed to know that gorgeous man was billionaire Blade Parker? We were in an airport bar in the middle of nowhere, for crying out loud…
I didn't even know I liked cowboys until he locked those crystal blue eyes on me from under his Stetson.
Last night was the first and only time I ever—got in the saddle with a stranger. I don't know what came over me. Well, actually I do. Oops.
Now I have to work with the Parkers on one of the biggest land deals in Montana history.
To top it off, I'm staying on the Parker's ranch in a trailer parked right next to his.
I Can. Not. get sidetracked, no matter how hot af he is.
My career is on the line.
Surely, we can keep things professional, can't we?
ALWAYS CHECK THE PRICE BEFORE YOU PURCHASE
NEVER MISS A DEAL – JUST ADD SPICE!