A Ritual of Blood ~ R.A. Marsh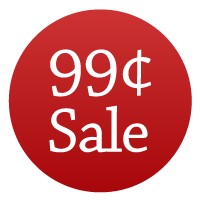 Seeking an answer to the question of death, an arcanist named Armon has secluded himself in a dilapidated cottage on the outskirts of a small town. Gifted with the pages of an old tome that outlines an ancient necromantic ritual by a former lover, he eagerly awaits the alignment of the two moons when the dark rites can be performed. But when Saewynn, a fiery-haired barmaid at the local inn, rekindles his desire, he is dragged into a feud that sets him on a new and unexpected path.
If you enjoy magic, dark rituals, vampires, swords and sorcery, intriguing storylines, fascinating characters, and exciting sex scenes, this is the book for you!
ALWAYS CHECK THE PRICE BEFORE YOU PURCHASE
NEVER MISS A DEAL – JUST ADD SPICE!