The Wife 1 ~ C. C. Morian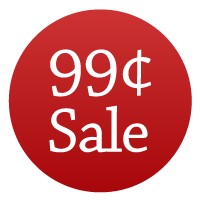 Joanne is a woman no man–or woman–can ignore. Confident. Sexy. A body to die for. Intimidating in her sensuality and strength.
For the men, she's a desire. A fantasy. An obsession. A challenge. For the women she invokes envy, jealousy. And respect, because she is her own woman, uncontrolled by men, unfettered by rules except her own. She's not only a man's woman, but a woman's woman.
Phillip trusts Joanne, but deep down worries if their unique connection will be the same after marriage. Joanne is confident their relationship will stay impregnable.
Until she meets Preston, who excites her in ways she has never experienced. Taking him as a lover offers the surprises and learning she craves, yet challenges her entire way of life and her marriage.
Will Joanne pay the shocking price Preston demands?
ALWAYS CHECK THE PRICE BEFORE YOU PURCHASE
NEVER MISS A DEAL – JUST ADD SPICE!