Bailey's Black Thong ~ Anastasia Floggerton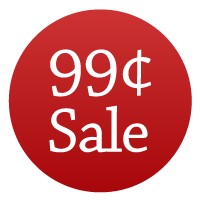 This back door adult fantasy contains FF and MF back door action!
After a rough workout, Bailey and Sam hit the showers. Both women fantasize about opening each other's back door, but Bailey's daydream is of a rougher nature. Meanwhile, Bailey's husband, Dan, decides it's finally time to bring his fantasies to life by taking Bailey's luscious derrière for the first time.
Sam's girlfriend, Jules, is a sweet innocent who has no idea that Sam's eyes have been wandering. When Bailey and Sam end up in the same place at the same time, both of their lives will be changed forever by a hot sexual encounter. Before the end of this 4,600 word erotic fantasy that contains lots of sexual content and a hint of romance, Bailey and Sam will each lose their back door virginity.
ALWAYS CHECK THE PRICE BEFORE YOU PURCHASE
NEVER MISS A DEAL – JUST ADD SPICE!