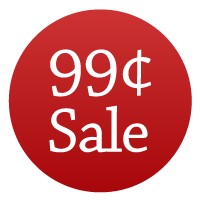 Angelina can't contain herself around her older daddy, Vincent. Their taboo affair is at risk of being discovered, yet they still find themselves in raunchy situations at the office, in public, at home—it doesn't matter where!
Vincent and his little angel get off on the thrill of possibly getting caught and exposed. They flirt with risk on a daily basis, and Vince wants nothing more than to keep his little girl close so he can defile and corrupt her absolutely.
But when they push their salacious scandal a bit too far, a few too many times, everything will change for them—and it will all take shape in an explosive finale!
(This lewd bundle contains the seventh, eighth, and ninth stories in the "Family Secrets" series: Surprise Me, Daddy, Control Me, Daddy, and Free Me, Daddy. Contains strong language and explicit scenes.)
ALWAYS CHECK THE PRICE BEFORE YOU PURCHASE
NEVER MISS A DEAL – JUST ADD SPICE!