Erotic Humor Volume Seven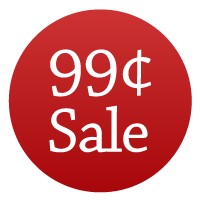 Six sexy hot, funny stories that will make you smile as you squirm.
Over 100,000 words
Stories
Purr by Elizabeth Black
Could Muca convince the local farmers to trust in her against the vicious ogre who ruled the region?
Cowgirls Laura Ashton
Top rodeo cowgirl, Sadie Jo Jamison, has the hots for two rodeo cowboys and apparently they have the hots for her, but first things first.
Fresh Cut Romance Pt 2 of 2 Dee Dawning
Since she was a teen all Laurel wanted to do was to become a Sister. With a mere three weeks until she says her permanent Sisterhood vows, everything's in place and her goal's in sight, but….
100 Women Vol 7 Lexington Manheim
Our imaginative hero has his hands full—full of p*ssy, that is.
French Kiss by Dee Dawning
Jasmine's Urban Cowboys Pt 2 of 2 by Dee Dawning
.
ALWAYS CHECK THE PRICE BEFORE YOU PURCHASE
NEVER MISS A DEAL – JUST ADD SPICE!